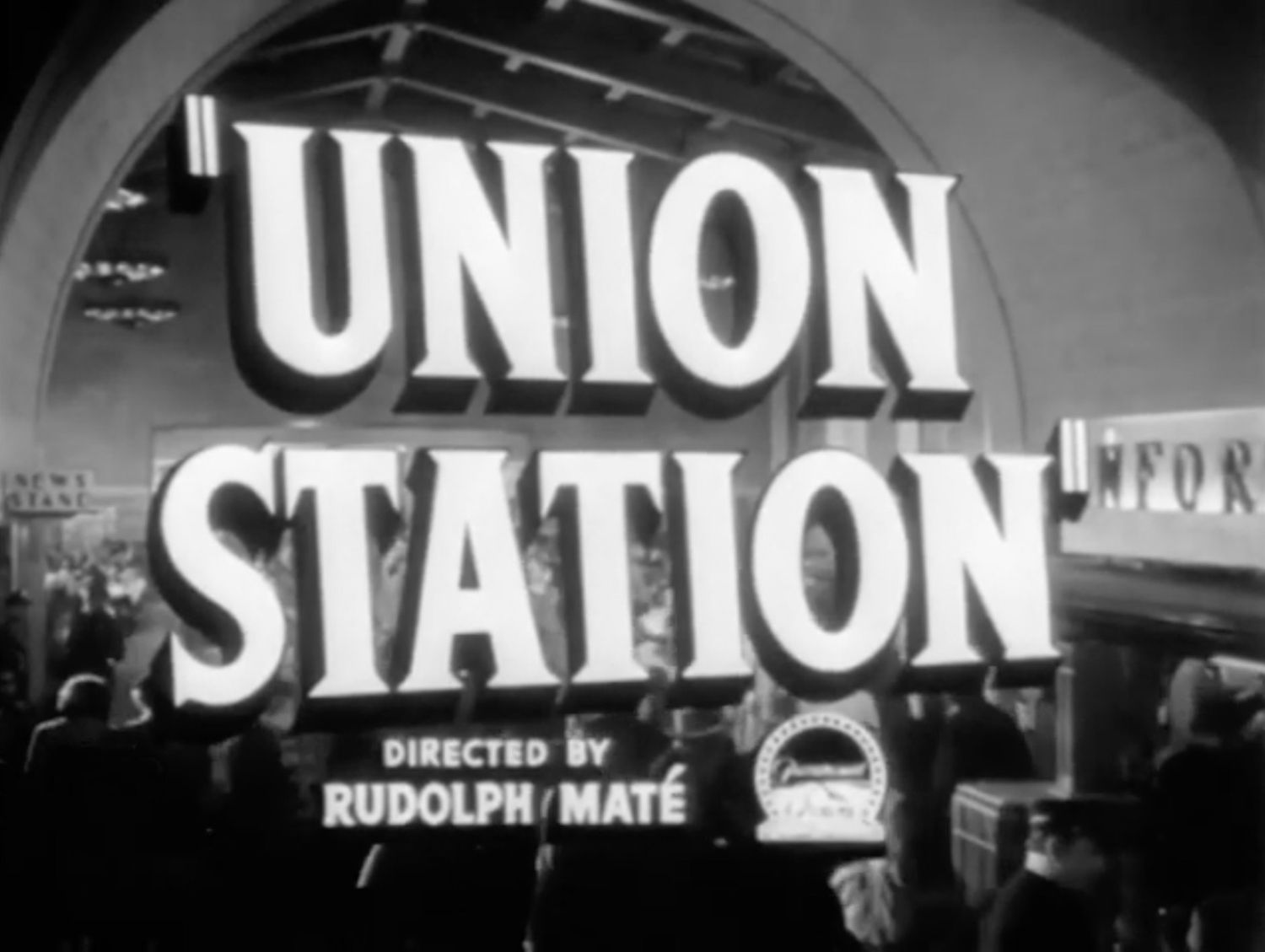 Dream Factory
The Oscars Sell Phony Dreams. Good Thing Hollywood's Nightmares Are So Honest.
This past week, a bunch of celebrities threw themselves a party at Union Station, in downtown Los Angeles, to award a striking movie about mass poverty and homelessness a great golden award. They needn't have gone even the mile or so to Skid Row to find the real thing, if they felt so inclined; right across the street, in Father Serra Park, stands an encampment of unhoused Angelenos, sleeping rough on the grass. After a year of mass death around the world, organizers were insistent that nominees would only be welcomed in the flesh, in a grand super-spreader ceremony, or not at all. To ensure all the stars could preen and primp in comfort, Southern California's public transit hub was partially, haphazardly closed off to public access. Per one local resident, disabled riders have been unable to access the station for about a month, having to navigate a dangerous detour to even enter the station.
Union Station is a striking building, and its physical form seems to encompass the entire history of a city. A little Art Deco, a little Spanish Revival, its high interior halls are as cool and dark, with terracotta floors, as its exterior is bright–clay-colored tiles accenting the white stucco, gleaming and spotless like a fresh peach blossom. It was no doubt a nod to the golden age of moviemaking, as well, when the Academy Awards resorted to Union Station as a last redoubt. With its appearance unchanged since 1939, Union Station exudes "Old Hollywood," a portal through which cocktails are served ice cold in some magnificent bar car, to dashing types in suits with tails. What better environs in which to give the viewers a welcome bit of relief from the drudgery of life under quarantine, year two?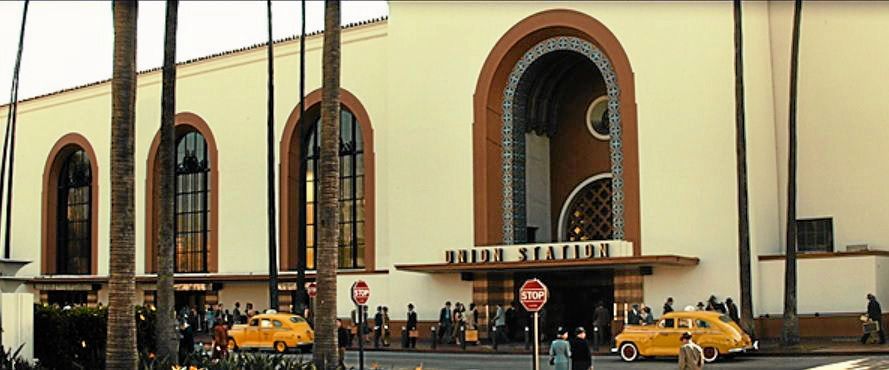 No thanks. This year, the Academy's downtown incursion felt especially smug and unfeeling to me, a grotesquerie of self-congratulation after one of the darkest years in American history. But if the deaths of half a million Americans and the displacement of our growing unhoused population accentuate how vulgar the ceremony is, it is only a variation on a theme. In any normal year, when the Oscars are held in Hollywood proper, LAPD centurions roust all the poor people out of the vicinity of the Dolby Theatre, marauding on horseback to harass and ticket them out of the neighborhood. Yet as corrupt and inane a spectacle as Hollywood typically invent for itself each Spring, there was still something spiritually fitting in moving it to Union Station for 2020, our Year of Red Death.
From clocktower to cool stone floor, the rail terminus itself obscures layers of dark history. Planned in the 1930s, its location was not chosen merely for its proximity to Downtown LA, but also, to destroy Chinatown, bane of the white supremacist power structure of Los Angeles. By the time California's alien land laws prohibiting Chinese immigrants from buying property were struck down in the 1950s, LA's old Chinatown had been mostly leveled by such projects, razed to make way for Union Station and the 101 Freeway. Construction would uncover remnants of a similar, even more savage effort from the past.
After ground broke on Union Station, workmen would finding archeological traces of Yaanga, the Tongva Native American town which has once stood there. Enslaved by Fransiscan missionaries, like Father Junipero Serra, namesake of the nearby park, the Tongva were decimated, their town destroyed, incorporated into the missions established to dominate California. El Aliso, the grand old sycamore tree which marked town center for the Tongva, was torn out; researchers believe an onramp to the 101 stands there now.
The frightening thing is that if Union Station stands as a gateway to that Hell, to every sleazy, nightmarish, money-soaked outrage visited upon Los Angeles, it still looks beautiful. Self-satisfaction, greed, prejudice, all wrapped in a candy wrapper, as Raymond Chandler once wrote. Virtually every film noir shot in Los Angeles reflects this basic dynamic: the sun-drenched exterior, the bougainvillea blooming, the palm gardens and Pacific roadways, renders the shadowy interiors all the darker. The transition between the two worlds leaves you rubbing your eyes.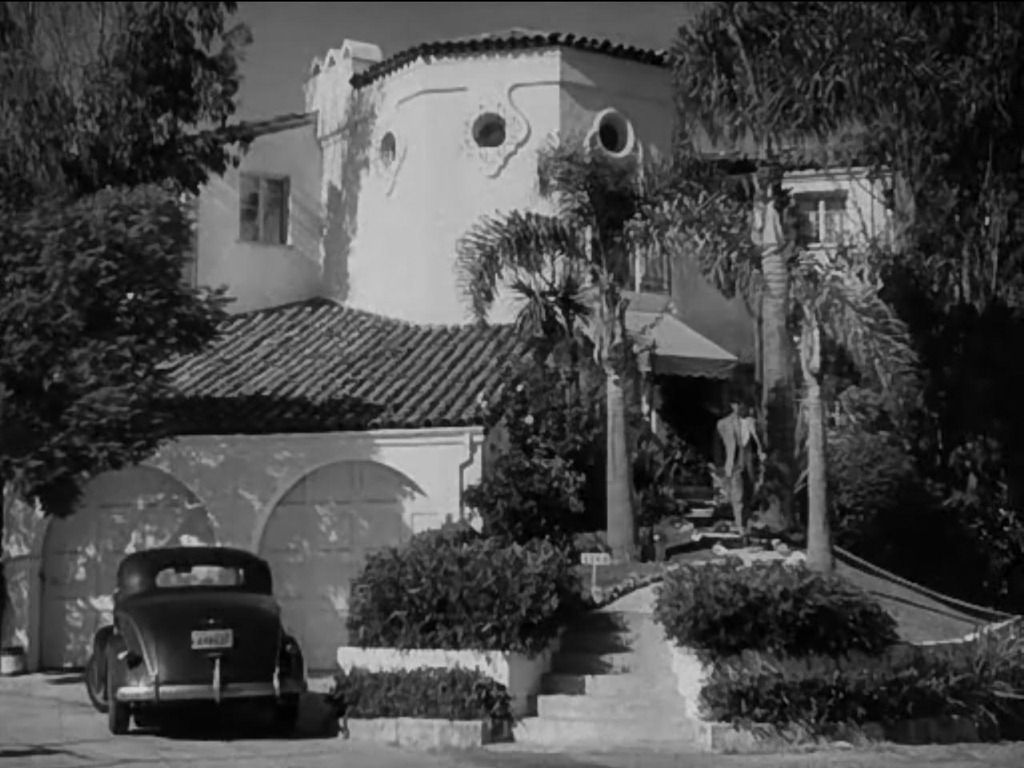 If Union Station is a physical monument to the racism and racketeering of an industry town, it's also a landmark for some sunnier travelers. Oscar viewers, after all, are the spiritual heirs of Union Station's other ghostly passengers: the schlubs, the nobodies, the aspiring ingenues and drugstore cowboys, the pick-swingers and ditch-diggers. As that sycamore marked Tongva civilization for millennia, so Union Station's clocktower signals arrival in a much cheaper town. It was during the War, and after, that trains from all points across the United States chugged westward, inhaling farm girls and GIs and sharecroppers into its berths, more and more of them gathered as the Sunset Limited or Santa Fe Super Chief sped across the plains and over the mountains until, finally, with a last push over the Grapevine, they exhaled their human cargo at track no. 3.
Something that I have always found odd is that anyone born in Los Angeles can't know what it's like to have that city sitting to the west–a place you could always head toward, if necessary. Once you're in Los Angeles, you're out of road: your only options a crablike maneuver along the coast, or the humiliation of retracing your steps, on retreat back east. Excepting the many nomadic cultures of Earth, for much of human history, people lived their whole lives within a few miles of where they were born. After only a century or two of industrialization and technological sorcery, the whole equation had been flipped. People were now electrified, ceaselessly mobile. And nowhere was this human blitzkrieg more evident than California in the first half of the twentieth century.
The result would be a great deal of pain, suffering, and striving, of dashed hopes and poverty and dissolution for so many who flocked to Los Angeles–all discounted, in the blink of an eye, for that one in a million shot at the big time, of gold-plated statuettes and canyon mansions. The tragic dream of Hollywood has been done to death for decades now, a hackneyed American story, making it all the more incredible that it's often, still, basically accurate. The young and beautiful may not sit at the counter of Schwab's Drug Store anymore, waiting to be talent-spotted. But swap in TikTok for a studio screen test, and even the most recent Hollywood tragedies are basically continuous with the past.
If Hollywood functions to make people think everything is basically okay, to distract themselves from anything real or disturbing, to content themselves with a parasitic investment in the fortunes of some wealthy strangers, then maybe there's a silver lining this year. After this past year of torture, the Oscars, for all their big talk, notched record low television ratings. It gives me the barest sliver of hope that, after years of comic book schlock dominating the box office, we, like the weary Americans who survived the Great Depression, World War II, and innumerable musicals and silly comedies, are ready for something a little more real.
Overly optimistic? Perhaps. But in the waning days of World War II, a flash of atypical American maturity gifted the world one of the greatest cultural treasures ever produced by this country: film noir. Forget the galas and the pageantry; it's the black pictures that can help us understand life, even all these decades later.